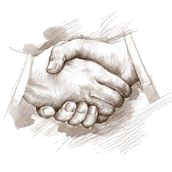 COMPASSION MINISTRIES INC.
Established 1993

Call For Information - (541) 928-6382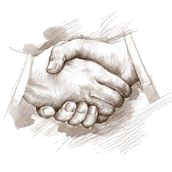 Board Of Directors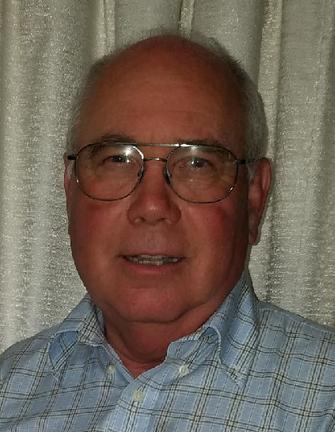 Larry was raised in rural Western Oregon and attended Eddyville School all twelve years. He was influenced and nurtured in his Christian growth in the local church and Sunday School teachers, Pastors, and coaches. In high school, played football, basketball and baseball and likes the outdoors and spent hours hunting, fishing, and working on cars. He married his high school sweetheart, Leona in 1972, have two children Carri and Jachen. Both are married, and they are blessed to have six grandchildren ages 2 to 18 years of age. Larry went to college at OTT in Klamath Falls, Portland Community College and Multnomah's MDiv program for 2 years. He served as a youth director in a small church, taught classes and served on an Elder Board at Montavilla Baptist in Portland and Pastored Peoria Bible Church for 22 years. He has worked as a general contractor of residential homes for 35 years and is retired from contracting, but utilize his skills in serving people and the church. He is currently remodeling a home in downtown Albany, that they will soon move into.
Jeremy Lucke currently is enjoying serving as the Pastor at Peace Lutheran Church in Philomath. He enjoys witnessing his members grow in the trust, love, joy and peace that are found in following Jesus Christ. Jeremy also shares his time as the Circuit Visitor for nine Lutheran churches in Linn, Benton and Lincoln counties—a position designed to assist and encourage pastors and their churches. Prior to serving as the pastor at Peace (beginning in 2013), Jeremy began his pastoral ministry at Grace Lutheran Church in Jacksonville, Florida (2008-2013). The love of his life is his wife, Alicia. They met while participating in a mission trip to Guatemala City in 2006 and were then married in 2008. Jeremy says that he won Alicia over with his card playing skills. Alicia says she won him over with her sense of humor. The truth is that they both found a common bond in serving others in the Lord's name. The Luckes have three children. Kaia is 8 years old and the dancer of the family. Claire is 6 years old and lightens everyone up with her joy for life. And Miles is their 14 month old that keeps everyone on their toes! Jeremy has experience with Compassion Ministry as Peace Lutheran has hosted seminars for the Philomath community. He deeply connects with Compassion Ministry's goal of stopping the stigma of mental health. It is with joy and great enthusiasm that he joins the Board of Compassion Ministry.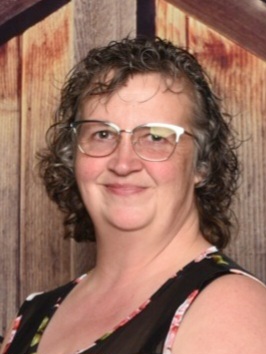 Jennifer Hutsell joined Compassion Ministries Board in the summer of 2022 after ten years of being a friend to and a recipient of Compassion Ministries services. Jennifer first became familiar with Compassion Ministries through one of our support programs in 2012 as she was engaging in her own recovery journey from mental health and addiction issues. Jennifer will be the first to share that it is only through the redeeming power of Jesus and the Holy Spirit that she is able to give the Father God all the glory for the transformative work He's done in her life over the years. Jennifer has been a member of Willamette Community Church since 2011 serving on the women's ministry team, worship/media team, youth team, prayer team, soul care team and the nursey. In 2016, she joined the staff of Mid-Valley Fellowship, a local Christian organization, helping individuals obtain sexual and relational wholeness. Jennifer continues to serve there in her personal life, seeking to walk with those that desire healing that comes through a deeper intimacy with Christ.
Pastor Claude grew up in California and graduated from San Jose State University with a Business Degree and then became a CPA. He started working in Silicon Valley with an accounting firm and later transferred to their office in New York City. While working for a multinational company on the east coast for almost a decade, he felt the call to ministry. He earned a Master of Divinity Degree from Alliance Theological Seminary in Nyack, New York. Pastor Claude has served churches in New Jersey, Montana, Wyoming and now Oregon. Along the way, he has also been employed as a case worker for a counseling agency, directed a homeless shelter and helped oversee a residential substance abuse treatment facility. He and his wife Becky have been married since 1982 and have two beautiful daughters. Claude enjoys running and reading - not necessarily simultaneously. His favorite verse is Jeremiah 29:11.
Mike Rinkin is an individual who graduated from Fuller Theological Seminary in Pasadena, California in 1978. He dedicated 15 years of his career to pastoral work in the northwest. Additionally, Mike is the founder and executive director of an organization, having served in that role for 23 years. He also held prominent positions such as President of the Mid-Valley National Alliance for Mental Illness (M-VNAMI) for 5 years and Western Regional Director of the Presbyterian on Serious Mental Illness Network (PSMIN). Mike has been happily married to Judy for 54 years, and together they have raised two grown sons. His personal journey as a father includes supporting a son with Bipolar, Asperger's disorder, and anxiety disorder. In his leisure time, Mike enjoys engaging in sports activities, solving crossword puzzles, spending time with his grandchildren, and passionately supporting the Oregon State Beavers.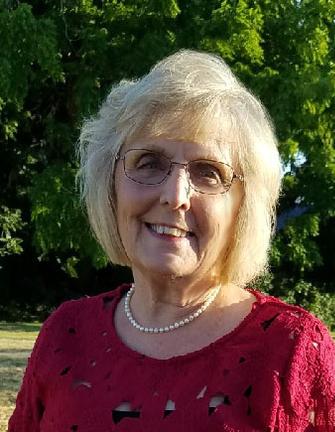 Judy Rinkin is the parent of an adult with mental health disorders. She was the Executive Director and co-founder of the Oregon Family Support Network, May 1991 - October 1998, supporting families who have children and young adults with mental health disorders and challenges. While with this organization she developed and taught curriculum around mental health and stigma issues. She has presented at local, state and national conferences on mental health issues for children, adolescents and family members. She is a graduate form Oregon State University with a degree in Home Economics Education, minor in Early Childhood Education. Ms. Rinkin was the Family Partnership Specialist, for the State of Oregon, Addictions & Mental Health Division in Salem, Oregon for 14 years. She currently mentors young women at Oak Creek Youth Institution, Albany, OR. She has two grown sons, two grandchildren and a great-granddaughter. She volunteers in many women's and homeless activities at her church. Ms. Rinkin enjoys gardening, stamping, card making, spending time at the coast with family and friends. For the past several, she has chaired the Oral and Silent Auction for Compassion Ministries. She and her husband, Mike of 54 years reside in Albany, Oregon and are avid Oregon State University Beaver fans!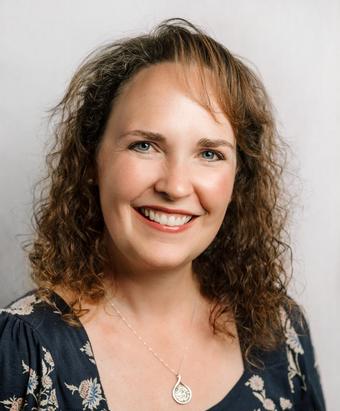 Diane Gray and her husband Randy live in Lebanon, Oregon. She is a teacher, musician, scientist, contractor, and mother of seven-- ages seven to twenty-one. She attended Oregon State University earning a B.S. in Microbiology with minors in Music and Chemistry, and an M.S. in Microbiology/Molecular Biology. After twelve years in biotech research and development, she switched careers to guide her children's home education. As an avid learner, she homeschools her own children, tutors high school seniors, and she is currently working on a Master of Arts in Classical Education through Southeastern University. In addition to homeschooling, she works as an Area Representative with Classical Conversations, an international homeschool tutoring program, supporting the programs, directors, and leaders in the Greater Portland Area in Oregon. She also serves as a music leader for her congregation in Salem. Diane has learned the value and importance of compassion, especially for those dealing with mental illness, through working with family, church, and school ministry. She serves on the board of Compassion Ministries as Treasurer because she wants to support the efforts Compassion Ministries provides to those in need. Diane's life mission is to point people to God through Jesus Christ, and she loves to assist others in living lives filled with gratitude, praise, and excellence.